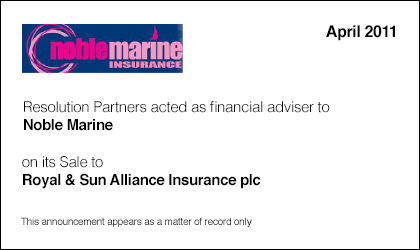 Noble Marine is a leading, high margin specialist intermediary / MGA operating in a very profitable niche segment of the marine sector. The transaction involved the sale of the business to Royal & Sun Alliance Insurance plc.
Key features of the transaction:
Transaction effected via a focused marketing – strong demand shown from brokers and insurers (covering both existing and new markets);
Significant proportion of the consideration received in cash at completion; and
Principal shareholder was able to step back from the business at completion.